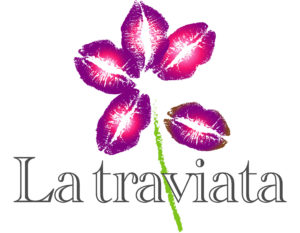 PERFORMANCE DATES:
Due to the public health order banning gatherings of more than 100 persons, Opera Southwest's production of La Traviata has been POSTPONED. We are working on rescheduling performances of this work later in the year.
More information will be posted here as it becomes available. As you can imagine, the logistics of this are complex, and we ask for your understanding as we sort this out.
---
One of the most famous of the great classic operas, Verdi's La Traviata is a sweeping love story set against the backdrop of decadent Paris high society where the celebrated courtesan Violetta eschews her wealthy suitors for the simple life with poor Alfredo.
The story of La Traviata
As one of the most beautiful courtesans of Paris, the alluring Violetta has many admirers but has let none of her wealthy suitors near her heart, preferring their generosity with their wallets to their baser attentions. It is in this world she meets Alfredo, a handsome yet penniless member of the bourgeois who wins her love and whisks her away to a countryside idyll in the hope of escaping her past life. Can their passion survive the reality of poverty, reputation and illness, or will everything they have fought to flee overwhelm the strongest emotion of them all?
CAST
Violetta Valéry / Sarah Asmar
Alfredo Germont / Kirk Dougherty
Giorgio Germont / Andrew Wilkowske
Flora Bervoix / Stephanie Newman
Annina / Lydia Grindatto
Gastone de Letorières / Gregory Gallagher
Barone Douphol / Ivan Conrad
Marchese d'Obigny / Andrew Paulson
Dottore Grenvil /Javier Ortiz
Conductor / Christian Capocaccia
Director/ Octavio Cardenas
Running time: 2.5 hours
-English translations projected above the stage for all operas-