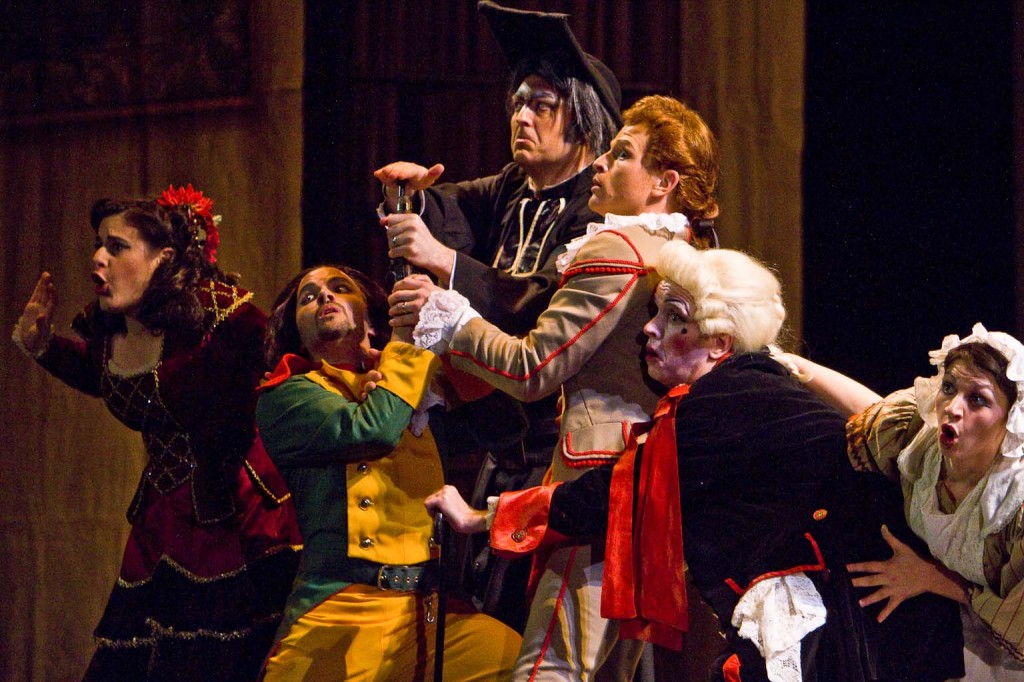 Founded in honor of the company's 40th anniversary, the Ruby Society is a group of more than 90 exceptionally generous couples and individuals who have chosen to make annual gifts of $1000 or more to Opera Southwest.
Benefits
Because of the crucial role they play in funding Opera Southwest, we go to great lengths to acknowledge and thank Ruby Society members, with benefits like:
– Invitations to exclusive Ruby Society events with singers or members of artistic staff
– Insider knowledge: Ruby Society members are the first to know what operas will be performed in upcoming seasons.
How To Join
Joining the Ruby Society is easy – click the link below to use our easy and secure online donation page.
Even if you feel like $1000 is outside of your charitable giving budget right now, many of our Ruby Society members find that they can make their generous contributions more easily by making automatic monthly donations. $83.34 a month adds up to $1000 a year, which translates into real artistic returns for Opera Southwest and the community.
For more information, or to discuss giving to Opera Southwest, please call or email Executive Director Tony Zancanella at 505-243-0591 x2 or tzanc@operasouthwest.org