Norma's kids might end up orphans, but our seats don't have to be!
You can get opera tickets – some of the best – 2 for the price of 1. And, it includes a free drink!
Read on to learn how & why!
This is how people usually buy tickets to the opera: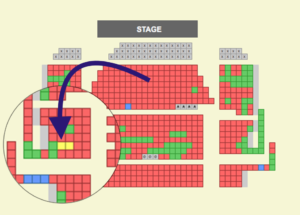 We like to sit together! Understandable!
But as a result, some of the best seats in the house go unsold! Orphaned, if you will. Which is a shame for folks who miss out on the opera, and a shame for OSW (because we miss out on the sale!)
Like these two amazing seats: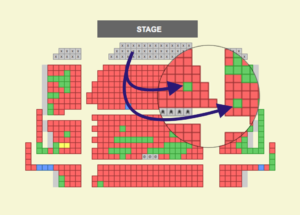 Not anymore!
Starting now, if you call the Opera Southwest main office during normal business hours at 505-243-0591 extension 2, you can purchase these "orphan seats" at an amazing discount – two seats for the price of one (second seat must be of equal or lesser value & the availability of this discount is obviously subject to the availability of "orphan seats.")
But wait – there's more!
Maybe you LIKE to talk to your opera going friend/spouse/partner at intermission, but you just aren't sure they would come and find you all the way across the theater (maybe you're planning a blind date?).
We've got you covered!
So you can be sure your opera going buddy doesn't abandon you at intermission, and you can discuss the incredible voice of the tenor or the sparkling coloratura of that soprano, we'll also throw in two FREE drink tickets you can redeem at the concession stand in the lobby!
Again, that number: 505-243-0591 ext 2 or 3 during business hours 9-5pm, M-F).