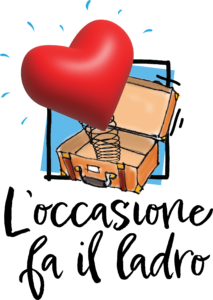 Friday, September 8th @ 7:30pm
Saturday, September 9th @ 7:30pm
Sunday, September 10th @ 7:30pm
OUTDOORS at the Albuquerque Museum of Art & History Amphitheater
TAPAS ON THE TERRACE For an additional charge, enjoy food and drinks before the event on the beautiful outdoor terrace overlooking the Amphitheatre. Artistic Director Anthony Barrese will give a brief talk.
Doors for the pre-show event will open at 5:30pm. Tapas will be served at 6:00pm.
Catering provided by Slate at the museum.
---
Music / Gioachino Rossini
Libretto / Eugène Scribe and Luigi Prividali
A case of identity theft
This story about  identity theft features Berenice who is engaged to marry Count Alberto, whom she has never met. Two suitors, both claiming to be Alberto, show up at her house. Who is the real Alberto and who is imposter?
CAST
Don Parmenione / 
Martino / 
Count Alberto / 
Don Eusebio /
Berenice / 
Ernestina / 
CREATIVE TEAM
Conductor / Anthony Barrese
Director / Martha Collins
Costumes / Kaylee Silcocks
Wigs & Makeup / Jacqueline Chavez
Running Time: 80 minutes
-English translations are provided via LiveNote software directly to your smartphone or other device-