Buy Tickets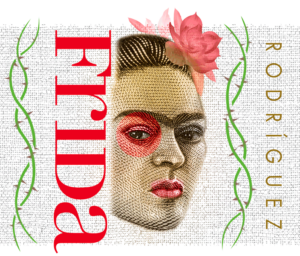 Friday February 18 at 7:30pm
Saturday February 19 at 2pm
Sunday February 20 at 2pm
at the National Hispanic Cultural Center
** Please note new times and dates. Due to COVID19-related staffing issues, the opening of Frida has been postponed to Friday February 18th
** If you had tickets for Feb 13th or 16th, please call the NHCC box office at 505-724-4771 or email Paul Strasser at pstrasser@operasouthwest.org to exchange your tickets.
This opera contains adult themes and language, including suggested nudity and may not be appropriate for children.
---
Music / Robert Xavier Rodriguez
Libretto / Hilary Blecher and Migdalia Cruz
Frida is a lively celebration of one of the most iconic artists of the 20th century. The music of composer Robert Xavier Rodríguez bridges the gap between opera and music theatre, drawing inspiration from Gershwin, Sondheim and Kurt Weill.
Frida Kahlo painted 55 self portraits, each one offering us a revealing look at the artist at a single point in her life. Similarly, the opera is episodic, and captures the most poignant moments from her life, from the traffic accident at 18 that forever altered the course of her life, to her political development, and her turbulent relationship with Diego Rivera and her sister Cristina.
CAST
Frida Kahlo / Eliza Bonet
Diego Rivera / José Sacín
Cristina Kahlo / Mrs. Ford / Laura León
Dimas' Mother / Lupe Marin / Mrs. Rockefeller / Natalia Trotsky / Olga Perez Flora
Alejandro / Mr. Ford / Leon Trotsky / John Tiranno
Guillermo Kahlo / Mr. Rockefeller / Edward G. Robinson / Javier Ortiz
Three Calaveras / Amanda Porter, Ashli Saenz & Ashley Lopez
CREATIVE TEAM
Conductor / Zoe Zeniodi
Director / John de los Santos
Scenic Design / Valeria Rios
Costumes / Joe Moncada
Lighting & Projection Design / Daniel Chapman
Chorus Master / Aaron Howe
Running time: 2.5 hours
-English translations are projected above the stage for all operas-