Make sure you don't miss this exciting event!
Tickets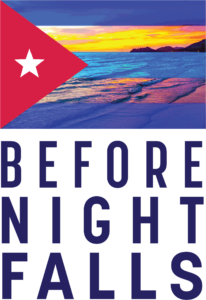 Sunday, February 25, 2024 @ 2pm
Friday, March 1st, 2024 @ 7:30pm
Sunday, March 3rd, 2024 @ 2pm
At the National Hispanic Cultural Center Albuquerque Journal Theatre
---
Music / Jorge Martín
Libretto / Jorge Martín & Dolores M. Koch
A poet in love with the moon.
Before Night Falls by Jorge Martín is based on the autobiography of Reinaldo Arenas, a gay Cuban novelist, poet, playwright, political dissident and prisoner. The story follows his childhood in Cuba, his time in prison, and his escape to the United States. Arenas is determined to stave off death to finish his work "Before Night Falls".
This opera will be produced in collaboration with the New Mexico Gay Men's Chorus (NMGMC). They have been an empowering voice in Albuquerque since 1981, with their mission to reduce intolerance through musical performance.

The production of Before Night Falls received funding from OPERA America's Next Stage grant.

CAST
Rey / Brian James Myer
The Sea/Rey's Mother / Olga Perez Flora
The Moon / Laura Leon
Victor / Javier Ortiz
CREATIVE TEAM
Conductor / Enrique Carreón Robledo
Director / John De Los Santos
Scenic Designer / Liliana Duque Piñeiro
Wigs & Makeup / Jacqueline Chavez
Lighting / Daniel Chapman
Chorus Master / Aaron Howe
Piano tuning and preparation are provided by Albuquerque Piano Services: http://www.albuquerque-piano-tuning.com
Running Time: 2 hours and 40 minutes with 2 intermissions
-English translations are projected above the stage for all operas-