Jazz Goes to the Opera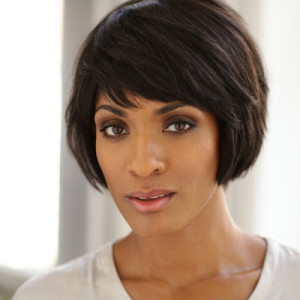 When: Sunday, September 4, 2016, 4:00p
Where: African American Performing Arts Center, 310 San Pedro Dr NE
What: Jazz Goes to the Opera is an all-new joint community happening presented by the New Mexico Jazz Workshop and Opera Southwest. The concert will feature crossover jazz/opera singer Alicia Hall Moran, pianist Shelly Berg and saxophonist Doug Lawrence and his band in a program that explores the interconnections between the worlds of opera and jazz.
How Much: Tickets, $20 or $99 with special reception afterparty.
Buy Tickets online at HoldMyTicket.com:
The Artists
Alicia Hall Moran is a classical vocalist and opera singer, known particularly for her versatile and exhilarating interpretations of George Gershwin and the role of "Bess" in his opera Porgy and Bess.  Uniquely, Ms. Moran has performed Gershwin in the jazz idiom at Jazz at Lincoln Center, on Broadway in the Tony Award-winning production, across the country starring as Bess in The Gershwins' Porgy & Bess National Tour, and in the operatic context with symphony orchestra, most recently at The John F. Kennedy Center with National Symphony Orchestra Pops and Signature Heritage Chorale.
Her signature blend of American folk-inspired and Classical styles has lead to explorations with a range of artists including legendary saxophonist Charles Lloyd, pianist Joseph Joubert, guitarists Bill Frisell and Brandon Ross, bassists Tony Scherr and Tarus Mateen, the taiko drummer and fué virtuoso Kaoru Watanabe, classical guitarist and theorboist Thomas Flippin, Carnatic Indian musicians Prasanna and Shalini Lakshmi, and others.
Breaking out from the classical mold, she also authors her own shows including the critically-acclaimed chamber opera the motown project commissioned by The Kitchen New York and evening-length concerts like Black Wall Street and The Battle Of The Carmens.  She released a well-received solo album, Heavy Blue, last year.
Bridging into fine arts, she was commissioned by Art Institute Chicago for Histories Remixed, the Museum of Modern Art, ArtPublic for Miami Art Basel, the Gardner Museum in Boston, National Sawdust music center, and others.  She's collaborated on major works by a host of visual artists, choreographers, and filmmakers, most recently Carrie Mae Weems for Spoleto Festival and Yale Repertory Theater.  Ms. Moran co-curated the 26-performance event BLEED, with her husband, jazz pianist Jason Moran for the 2012 Whitney Biennial and the pair also opened the 56th Venice Biennial last year with their commissioned performance, Work Songs.
She will sing at Opera of The North in Duluth, Minnesota this fall.
"Moran finds the truth of the character in her magnificent voice, Los Angeles Times. 
"Moran is stunning in the part," Dallas Morning News.
"Her singing is lush and passionate," Washington Post.
"Ms. Hall Moran has a bell-like tone and impeccable control, but she understands what a bit of ragged intensity can do."  The New York Times
---
Shelly Berg is one of the finest pianists around in the early 21st century playing modern mainstream jazz. His CD, Blackbird, recorded with the Shelly Berg Trio on the Concord Records label, reached #1 in US jazz radio and garnered Record of the Year and Artist of the Year nominations (Jazzweek, 2005).
A Steinway piano artist, Shelly Berg recently performed live and recorded his own Jazz Variations on "Rhapsody in Blue" and other Gershwin selections with the Shelly Berg Trio and the Royal Philharmonic Orchestra in London. He performed and arranged for Arturo Sandoval's Grammy Award winning Dear Diz (Every Day I Think of You) and Latin Grammy winning A Time for Love (Concord) and has appeared on several NPR radio broadcasts for Jim Cullum's Riverwalk Jazz series.
Shelly is widely known for his collaborations with vocalists. He has performed, recorded, or arranged for Gloria Estefan, Patti Austin, Bobby McFerrin, Kurt Elling, Michael Feinstein, Renée Fleming, Gregory Porter, Aretha Franklin, Tierney Sutton, Janelle Monáe, Queen Latifa, Lorraine Feather, Monica Mancini, Rita Moreno, Ricky Martin, Kevin Spacey, Dionne Warwick, Carmen Bradford, and many more.
Shelly Berg was a 2013 Grammy nominee in the category "Best Instrumental Arrangement Accompanying Vocalist(s) for his arrangement of "Out There" on Lorraine Feather's Tales of the Unusual (Jazzed Media). In 2014 he earned a Grammy nomination in the same category for his arrangement of "What a Wonderful World" on Gloria Estefan: The Standards (Sony Masterworks) and was nominated for a third Grammy as co-producer of Gloria Estefan: The Standards in the Best Traditional Pop Album category, along with Gloria Estefan and Emilio Estefan.
---
Born in Lake Charles, Louisiana, saxophonist Doug Lawrence spent over 20 years making a name for himself in New York City.  Among the artists Doug has performed and recorded with include – Ella Fitzgerald, Benny Goodman, Aretha Franklin, Tony Bennett, Dizzy Gillespie, Ray Charles, Sarah Vaughan, Frank Sinatra, Nancy Wilson, Rosemary Clooney, Billy Eckstine and more.
Doug has performed on six continents at virtually every major concert hall, jazz club and jazz festival in the world, including – Carnegie Hall, Kennedy Center, Royal Albert Hall, Walt Disney Concert Hall in Los Angeles, The Sydney Opera House, The Dewan Fhilharmonik Petronis Concert Hall in Kuala Lumpur, Singapore's Esplanade Concert Hall, etc. Doug has also performed for 5 American Presidents as well as the Queen of England and the Royal Families of Monaco, Sweden and Spain.
As the featured tenor saxophone soloist with the Legendary 18-time Grammy award winning Count Basie Orchestra, Doug has toured the world extensively.
Doug appeared in the Broadway Show "Come Fly Away" as principle saxophone soloist from 2009 thru 2012.  This show, based on the music of Frank Sinatra and the choreography of  Twyla Tharp featured an all-star big band performing on stage. "Come Fly Away" started in Atlanta, moved to Broadway, and toured nationally in the US and  Japan in its 3 year run. Other Broadway shows Doug has been associated with as an original member include: the 1st National Tour of "Sister Act", which ran from September 2012 to July 2014.