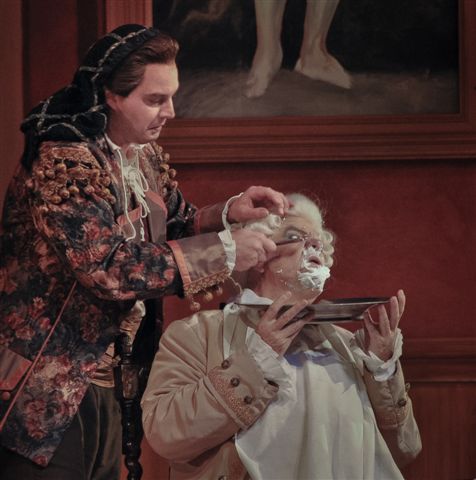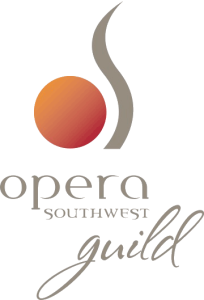 Whether you are new to opera or a longtime fan, membership in the Opera Southwest (OSW) Guild offers you an unparalleled local opportunity to enjoy and learn more about opera while also supporting OSW.
As the volunteer support group for OSW, the Guild will allow you to:
LEARN MORE ABOUT OPERA
Guild members can enjoy an array of talks, listening groups and other learning possibilities at no, or minimal, charge. Informal talks by local opera notables, usually in private homes, can expand your appreciation for the art form.
As a "thank you" for the valuable work done by the guild members in advancing the opera in Albuquerque, all members in good standing of the guild are invited to the prova (sometimes called a sitzprobe) of each opera. The prova is typically a week before opening night, and invitations will be sent via email closer to the date.
Membership in the guild is recognized in the opera program book.
---
HELP OPERA THRIVE
The OSW Guild is proud to be a major donor to Opera Southwest, largely through our members' dues. In 2015, the Guild donated $4,500 to the company, and in 2016 we hope to exceed that.
The Guild Gift Shop operates during Opera Southwest performances and offers a selection of well-priced, quality merchandise to tempt almost any opera goer. Guild members have many enjoyable opportunities to help OSW thrive in Albuquerque. These include providing hospitality to visiting artists and assisting at the Guild gift shop.
And did we mention that Opera Southwest Guild members also have fun? Our annual holiday party in early December includes an old-fashioned cookie swap as well as camaraderie and plenty of good food and drink.
Ready to join?
-or-
Download, print and mail this membership form with your check to:
Opera Southwest Guild
P.O. Box 27671
Albuquerque, NM 87125