Puccini & Popcorn – a child's introduction to opera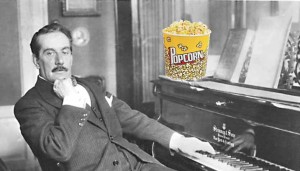 One way that children learn is by simply doing – and these free programs create a series of experiences for youngsters in which they create or act out a story in song. Led by an opera educator Oliver Prezant, each of these interactive programs is open to up to 100 children and their families. Every program is different so participants can learn something new every time they attend. The events are free, but registration is required.

A light snack will be provided for children in the audience.
Our next Puccini and Popcorn is on March 11, 2017 at 1pm at the Albuquerque Museum of Art and History and will feature Mezzo-Soprano, Esther Bergh.
Please register and let us know how many adults and children you will be bringing using the form below.